Item request has been placed!
×
Item request cannot be made.
×

Processing Request
Children and Family Events
Summer Reading is Coming Soon!
Pre-registration is open and you can now register for your summer reading challenge. Find Beanstack here. 
Not sure how to use Beanstack? Check out the video Mrs. Oates made to introduce you to Beanstack.
Check out this fun video to help get you excited for our summer reading program.
Spend just two minutes enjoying parrots in Peru! 
Calendar of events will be here soon! 
---
Preschool Storytime Packets
We will be taking a break to plan for summer. Please check back soon for our summer reading events for preschool aged children. 
**Watch our Bird Storytime here!** **Watch a fun bird song that will get you up and flapping your wings!** **Check out this great bird watch tally sheet!**
**Watch our Flower Storytime here!** Watch a fun flower song that will help you practice your colors!** Check out this fun flower scavenger hunt!**
---
1,000 Books Before Kindergarten

When: This is an ongoing program
We are challenging parents and caregivers to read 1,000 books before Kindergarten to their young children ages 0-5. This is a simple yet fun program for you and your child.  Learn about 1,000 Books Before Kindergarten here!
Register for the 1,000 Books Before Kindergarten challenge here.
Resources for Families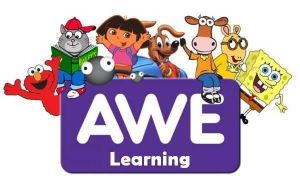 Interested in AWE at home? Use this Google Form to sign up! Find the link to login on the slider above.
We wanted to share a fantastic empathy program geared towards young children from the Blackburn Center. The goal of this program is to help prevent bullying and other forms of violence or abuse. Due to COVID they are offering these resources virtually. There are two series to watch. We also have many of the books that are read here for you to check out in the library.  Enjoy!
 https://www.blackburncenter.org/empathybrochure 
 https://www.blackburncenter.org/empathy-series-brochure-2
General Information
Changes 
We are doing our very best to keep staff and patrons safe due to COVID-19. Here are our current expectations when you visit us.
Mask must be worn by anyone 3 years of age or older. They must be worn during your entire visit. 
No food, candy or drinks are permitted.
We are allowing two families to visit the Children's Wing at a time. We may ask that you come back at a later time if we are at capacity. We thank you ahead of time for helping us maintain proper social distancing of children and their families. 
We ask that you limit your time in the Children's Wing. We are not setting a specific time. Please keep in mind that we may ask you to check out your books and leave if another family arrives and you have been in the Children's Wing for awhile. We will keep you posted once you are here.
Here you will find a link for free e-books to help kids cope with COVID-19.
Questions?
Call the library at 724-238-6451 to speak to Mrs. Oates or send her an email.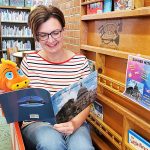 ---
Give the Gift of a Library Card
The age to get a library card at Ligonier Valley Library is five! Stop in and sign your child up today and give them a passport for adventure!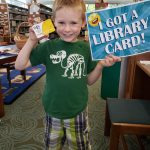 For more information on any of our library programs, contact us at 724-238-6451. A schedule of events can be found on our Event Calendar.
New Library Hours can be found on our home page!
Children and Family Pictures