Ligonier Valley Library
10:00AM-5:00PM
Pennsylvania Room
10:00am - 5:00pm
Item request has been placed!
×
Item request cannot be made.
×

Processing Request

Visit our Beanstack page to check out the different reading and activity challenges happening throughout the year. There are challenges for all ages!
How do you join one or more of our challenges?
Visit https://ligonierlibrary.beanstack.org/ and register (already registered? Then visit that site and sign in).
Scroll down the page to find details on all of our challenges and even to read reviews.
Once you join a challenge, look over the requirements to complete.
Get started earning badges (some badges include tickets for prizes, but some challenges are just for fun).
If you really loved the book (or really hated it), write a review to help other patrons and Beanstack participants.
Have a smartphone or tablet? Install the Beantack Tracker app. We highly recommend this as a great way to participate on the challenges! The app is super easy to use and has some fun features that are not found on the website. Need assistance? Stop in or call the Library and we'll help you. 
Download the Beanstack Tracker app from Google Play or Apple.
Join us for new and fun Beanstack challenges in 2023! We kick off the year with two that are open to all ages - Winter Reading 2023: All the Feels, Bingo Challenge runs January 1 - 31 and Adventure 365 with Ligonier Valley Library which starts on January 1 and ends on December 31. Registration is open on both. Check back for new challenges! Visit our Beanstack landing page for more details on each challenge!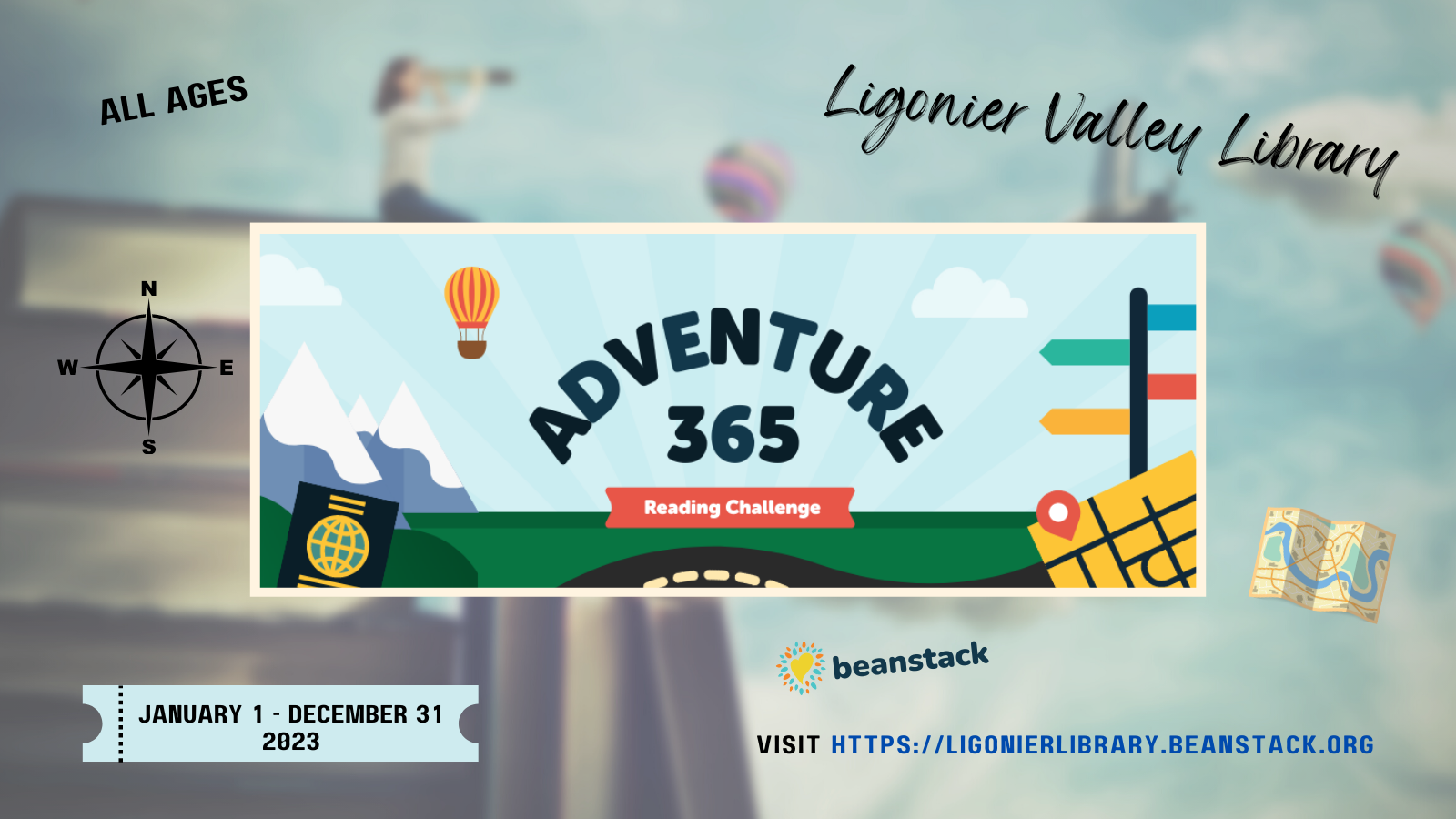 Meditation Class

Join Linda Vucelich as she leads a weekly meditation class on Thursdays in the Smart Room at 10:30 a.m.
REGISTRATION REQUIRED.
If you would like to sign up for multiple classes, YOU MUST REGISTER FOR EACH WEEK SEPARATELY.
Please register BELOW if you would like to join:
(Limit of 10/each class.)
Extra fun available on Libby!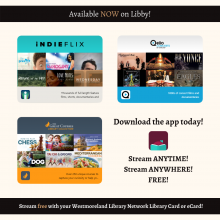 If you have used Libby to borrow eBooks, downloadable audiobooks, and movies, then you already know how great the app is to use. We are excited to say that Libby is now even better!!!
Open Libby on your smartphone or tablet (or visit libbyapp.com on your computer) to find three Extras that the Westmoreland Library Network is excited to share with our patrons - The Great Courses Library Collection, Qello Concerts, and IndieFlix!
Never stop learning with The Great Courses - from history to science to learning languages, find it all for FREE in one convenient place!
Stream pop culture favorites, box office hits, award-winning feature films, documentaries, and shorts with IndieFlix for FREE!
The world's largest collection of full-length concerts and music documentaries is available in Qello Concerts - literally, stream concerts from the best seat in your house for FREE!!!
These great services are available on Libby (the app is available in the iTunes and Google Play stores) or at libbyapp.com to Westmoreland Library Network patrons with an eCard and a physical library card (need one, visit Get a Library Card for more information). If you have any questions or need assistance, stop in or call the Ligonier Valley Library at 724-238-6451.