Ligonier Valley Library
10:00AM-5:00PM
Pennsylvania Room
10:00am - 5:00pm
Item request has been placed!
×
Item request cannot be made.
×

Processing Request
Does the thought of reading make you smile or cringe? It's okay, you can be honest. Libraries are about more than just reading! We have some amazing programs being offered this summer for school-aged individuals. What's the catch, you ask? Whether you read for fun or because your school or your parents are making you, join our Oceans of Possibility Summer Reading challenge! Think you are too busy? We have good/bad news for you, the challenge itself inhabits a higher plain of existance known as Beanstack! Setting up an account is easier than uploading an album of photos to Instagram! And there is a free app!!! Download the app to make joining and tracking your minutes even easier! See, we get you. We know you are busy doing young adult things. Oh, and did we mention the prizes? Uh-huh, we have them and they are good. Join... read... track your time... earn tickets... and get a chance at winning one of those prizes!
Registration opens on May 31st. If you need help getting set up, stop in and ask! Check out some of the new YA books that are available to be borrowed too!
Suggest a Title!
Want to read a book but don't see it in our catalog?
You can suggest a title by filling out this form--> Suggest a Title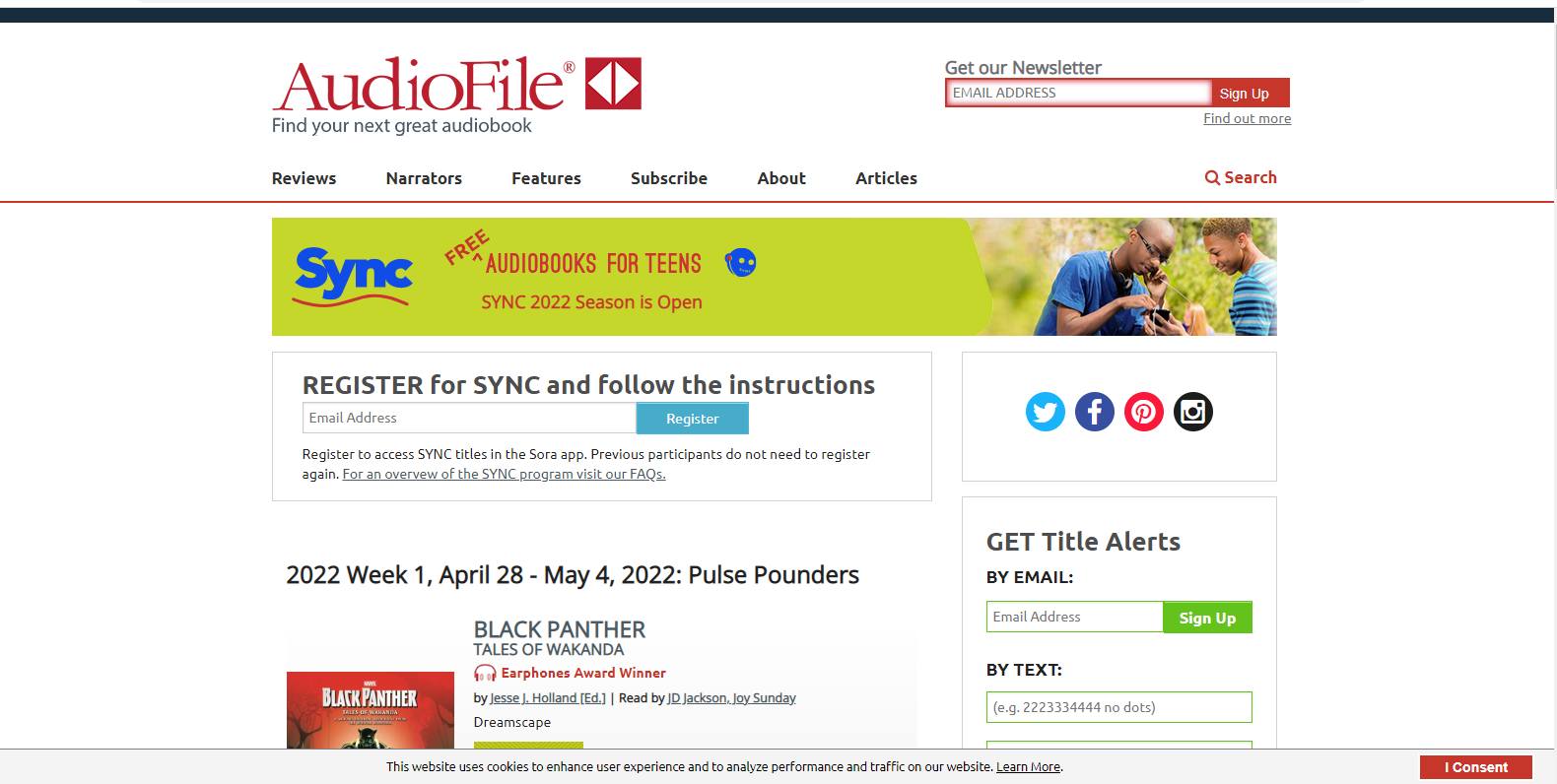 We wanted to share this fantastic FREE resource for teens...or anyone who enjoys audiobooks! SYNC is a summer reading program targeted at teens aged 13 and older (though anyone can participate). This year's edition will run for 16 weeks, providing two thematically paired audiobooks for checkout each week, for free, to every registered listener. This equals 32 free books!
Click on this link https://company.overdrive.com/.../sync-returns-for-2022.../ for step by step instructions on how to use this program. All that you need to do is enter your email address to register for SYNC and then download the SORA app.
What a great way to listen to books this summer. These would be super for road trips or days at the beach. Enjoy! If you need any help, please ask to speak to Mrs. Oates in the Children's Department and she will be able to assist you.